Tara Eckel receives 2007 MCB Special Achievement Award
Tara Eckel receives MCB Special Achievement Award at the Dallas Tennis Association Junior Banquet on Sunday, January 28, 2007.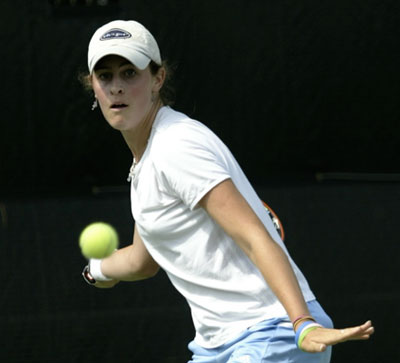 Cindy Brinker Simmons, daughter of Maureen "Little Mo" Connolly Brinker, gave a wonderful talk at the banquet about her mom, who was one of the greatest players of all time. After her talk, Cindy was honored to present Tara Eckel with the very prestigious award: MCB Special Achievement Award.
Tara is a highly passionate and competitive gal, but deeply compassionate towards others. She exemplifies the ideals of "Little Mo" through her sportsmanship, character and leadership. She has been ranked as high as #22 in the U.S., and as high as #2 in the section and while she has one gold ball and numerous sectional and national titles, her sportsmanship awards of which she has 9, are the most important to her.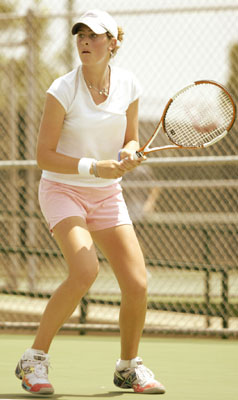 She is a member of National Honor Society, Mu Alpha Theta and will graduate with high honors from Episcopal School of Dallas.
She plans to major in either chemistry or biology with a goal of continuing on to medical school and will attend the University of Oklahoma in the fall on a full tennis scholarship.
Congratulations Tara!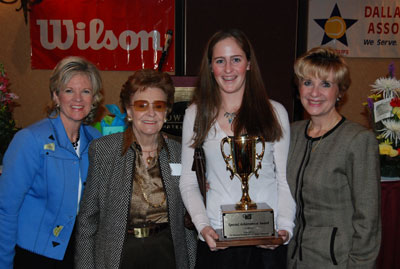 Carol Weyman (MCB Executive Vice-President), Nancy Jeffett (MCB President), Tara Eckel, Cindy Brinker Simmons (daughter of Maureen "Little Mo" Connolly).